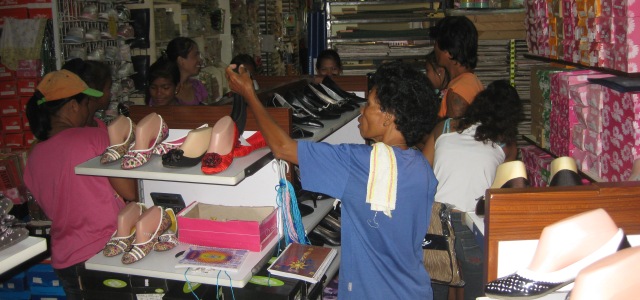 On June 4th the Philippine school year starts again. We do not have fixed sponsors for each student yet, but we trust that we can arrange this for each student during the year.
It is wonderful to be able to send children to school who would not have this opportunity without sponsoring. And it was amazing to see the first fruit this year because after four years of sponsoring Joy finished her college study successfully!
Last week we went shopping with all our students to buy the necessary school supplies. Since shopping is something most students do not often do, this is always a big event to them.
Especially the girls really enjoyed trying on several shoes and the boys paid a lot of attention to finding a nice school bag.