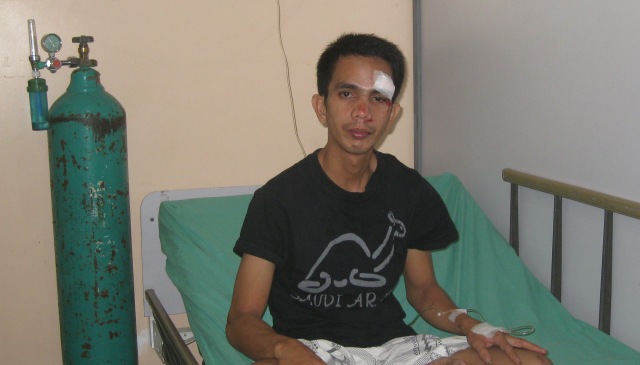 Rolando is a 30 year old man, just married and he has a 1 year old baby. This week he has had an accident. Rolando was riding his motorbike, when suddenly a tricycle pulled into the road. Rolando lost consciousness and did not wake up until he was in the hospital.
X-rays and a brain scan were made in the hospital. The results of the scan were fine. The X-ray showed his finger was broken. He also has a lot of wounds on his head, arms and legs and he has a lot of pain.
Rolando works in a car and motor parts shop. Since he is absent for several days now, it is unclear whether he can maintain his job. Unfortunately this often happens to poor people, being dismissed in a period of illness.
A store security camera recorded the accident. Click the link below to watch it. Like Rolando the tricycle driver is very poor. He has contributed 15 euro to the medical costs. The total costs of the hospitalization and the medication are 450 euro so far. Will you help Rolando?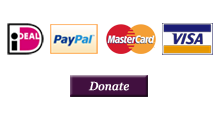 Donate online or send your donation to: Bank account number: 1114.80.035
Stichting Sparrow in Oldekerk, The Netherlands
Please mention 'Medical Fund'
IBAN: NL10RABO0111480035 BIC/SWIFT: RABONL2U
Sparrow is recognized as an Algemeen Nut Beogende Instelling (ANBI). This means that gifts to Sparrow are tax deductible. For more information about this arrangement visit the website of the belastingdienst.