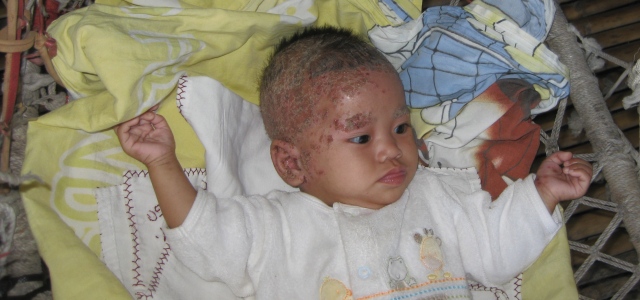 On Tuesday February 16 we went to a pediatrician with Princess, a 4-months old baby. She has an exanthema and little open wounds all over her body, but mainly on her scalp. This started when she was one month old.
According to the pediatrician the exanthema is caused by an allergic reaction, probably by the milk powder which was given to her in addition to breast feeding. This allergy was not attended to, because of a lack of access to medical care and finally resulted in an infection.
Princess is only allowed to drink breast milk from now on. Furthermore the doctor prescribed several ointments and other medication. For now Princess is checked regularly by the doctor to follow her progress.
The costs of the medical treatment and the prescribed medication amount to 60 euro's.