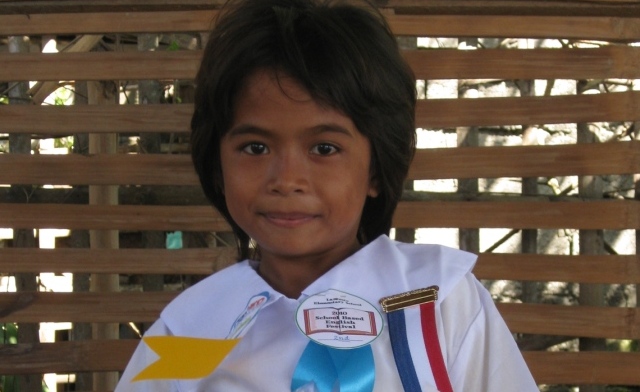 In the Philippines the summer holidays started in April. At the end of the school year it is a tradition in the Philippines to hand out medals to the most successful students.
Sparrow is proud to let you know that seven of her sponsor children have  received a medal. For example Sheila (see picture) and Jocelyn, who both received a medal and also won a prize in the English school competition. Can you imagine these children would not have had the possibility to go to school without Sparrow's sponsoring?
Sparrow aims to send every child, who has been sponsored last year, to school again next school year.