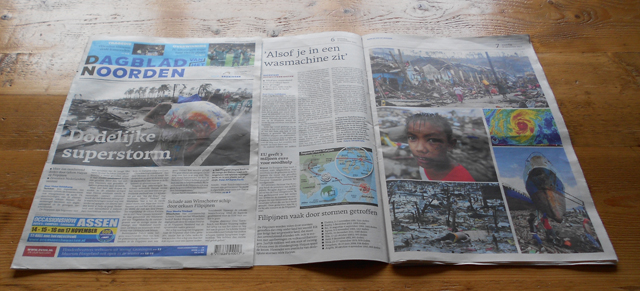 Last weekend the Philippines was hit by one of the strongest typhoons in history. We get more and more information from the Philippines and the media. The typhoon passed by just under the island where we work with Sparrow. The wind was strong on our island. There is damage and flooding, but it is little compared to the devastation on other islands below us. The media speaks about thousands of dead. On these islands are also relatives of our staff members and children of the children's home.
Jack, who is now in lead of Sparrow Philippines, left last Sunday with a small team to Tacloban on the island of Leyte, one of most affected areas. As a former US Marine, he is going to use his experience to make the road free for other relief operations. Beside a chainsaw and axes he has food and other supplies for the typhoon victims, who lost everything.
We are still looking for sponsors who want to support our relief mission. Hundred percent of the donated amount will go to the victims in the form of food, water, medicines, etc. You can donate online or send it to: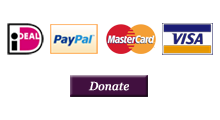 Donate online or send your donation to: Bank account number: 1114.80.035
Stichting Sparrow in Oldekerk, The Netherlands
Please mention 'Typhoon Haiyan'
IBAN: NL10RABO0111480035 BIC/SWIFT: RABONL2U
Sparrow is recognized as an Algemeen Nut Beogende Instelling (ANBI). This means that gifts to Sparrow are tax deductible. For more information about this arrangement visit the website of the belastingdienst.